Thanks to online banking, transfers can be carried out conveniently at home or standing orders can be set up. Only the cash deposit must be made at the bank counter or at an ATM.
ATMs for payments, ATMs for cash withdrawals and online banking are becoming increasingly redundant for labor-intensive bank branches.
Google Maps or your bank's website helps find ATMs.
Fees at ATMs are common, but can often be avoided.
Online banking in the bank branch
How to use a ATM cash machine
Online banking is an essential part of our time. Complete transfers or set up standing orders – these activities are carried out from home. Only for cash payments you still have to go to the bank – these can be done either at the counter or at the ATM with deposit function. In addition, service terminals are also available in the branches, which allow transfers and the setting up or changing of standing orders.
Direct banks as a cost-effective alternative
For the client of a branch bank, however, this development is a double-edged sword. On the one hand, he performs all the services that are not profitable for the bank. On the other hand, he still pays for many banks an account management fee, which should actually cover the personnel costs for actions such as the establishment of standing orders or help with transfers. It is becoming more and more common for branch banks to explain to their customers how an ATM works to motivate them for future use.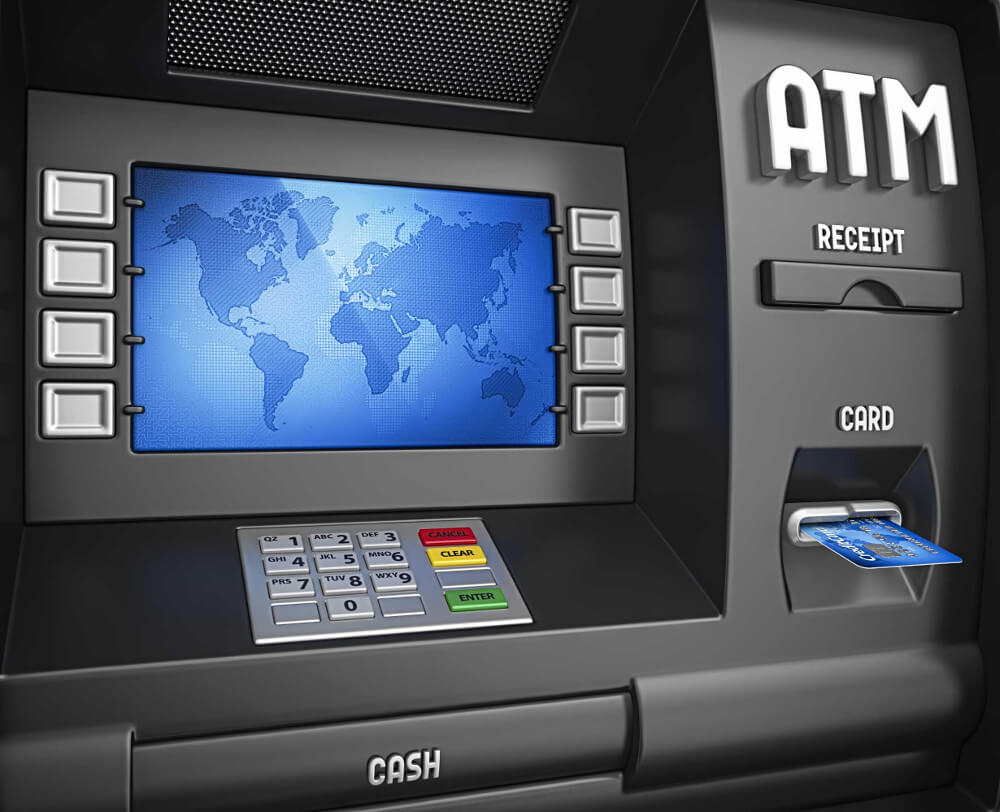 How do you find the nearest ATM?
Even though cashless payment is becoming more prevalent, cash is essential for some occasions. However, gradually many branch banks disappear from the scene and with them the service center and ATMs. Instead, there is now an increasing possibility to withdraw money elsewhere, for example at petrol stations or at the supermarket checkout. The latter option usually requires a minimum purchase value of 10 or 20 USD .
To find the nearest ATM, you have several options. The easiest way to do this is to enable GPS on your smartphone and enter "ATM" on a search engine. On the map view you will find ATMs in your area. Alternatively, visit the website of your financial institution: Many banks provide a branch or automatic search – usually you will find in the service area. If you need a special cash dispenser for credit cards or belong to a banking association, you can also search on the respective pages of Visa, MasterCard, Cashpool or the Cash Group.
Avoid fees at the ATM – that's how it works
You found an ATM? Imagine that fees are payable when withdrawing money. If you are a client of a third-party bank, the banks usually pay for the money with a service amount. Even ATMs of bank independent institutions such as Bank Of America generally charge fees for each withdrawal.
You can bypass this by using only ATMs from your bank. In practice, this is often difficult when you need fast cash. After all, as a savings bank customer, you can withdraw free of charge both from the Bank Of America and from the Wells Fargo. You have even more choice if your bank belongs to a banking group such as Cash Group or CashPool. Even direct banks often belong to such affiliates and thus allow their customers to use the ATMs of other participating banks free of charge.
Another option is a credit card with no fees: Many banks offer their customers a Visa or Mastercard in addition to the ATM Card, with which they can withdraw cash free of charge at any ATM not only abroad but also often within The United States And Canada .